Over the last years, this biennial conference has become an interesting place of encounter between researchers and practitioners from different countries, cultures and backgrounds discussing contemporary transport engineering issues. We hope that companies related to road and rail transport systems will continue to recognize the CETRA 2022 Conference as a useful marketing opportunity to present their activities, products and business potential to a targeted audience.
Companies related to roads and railways may apply for advertising during the conference. The following marketing and corporate advertising opportunities are available:
advertising in the conference proceedings on 1/1 page (500 EUR)
presentation on boards set up in the conference areas (350 EUR)
exhibition space (300-350 EUR/m2)
Exhibitions space layout is available for download here (PDF).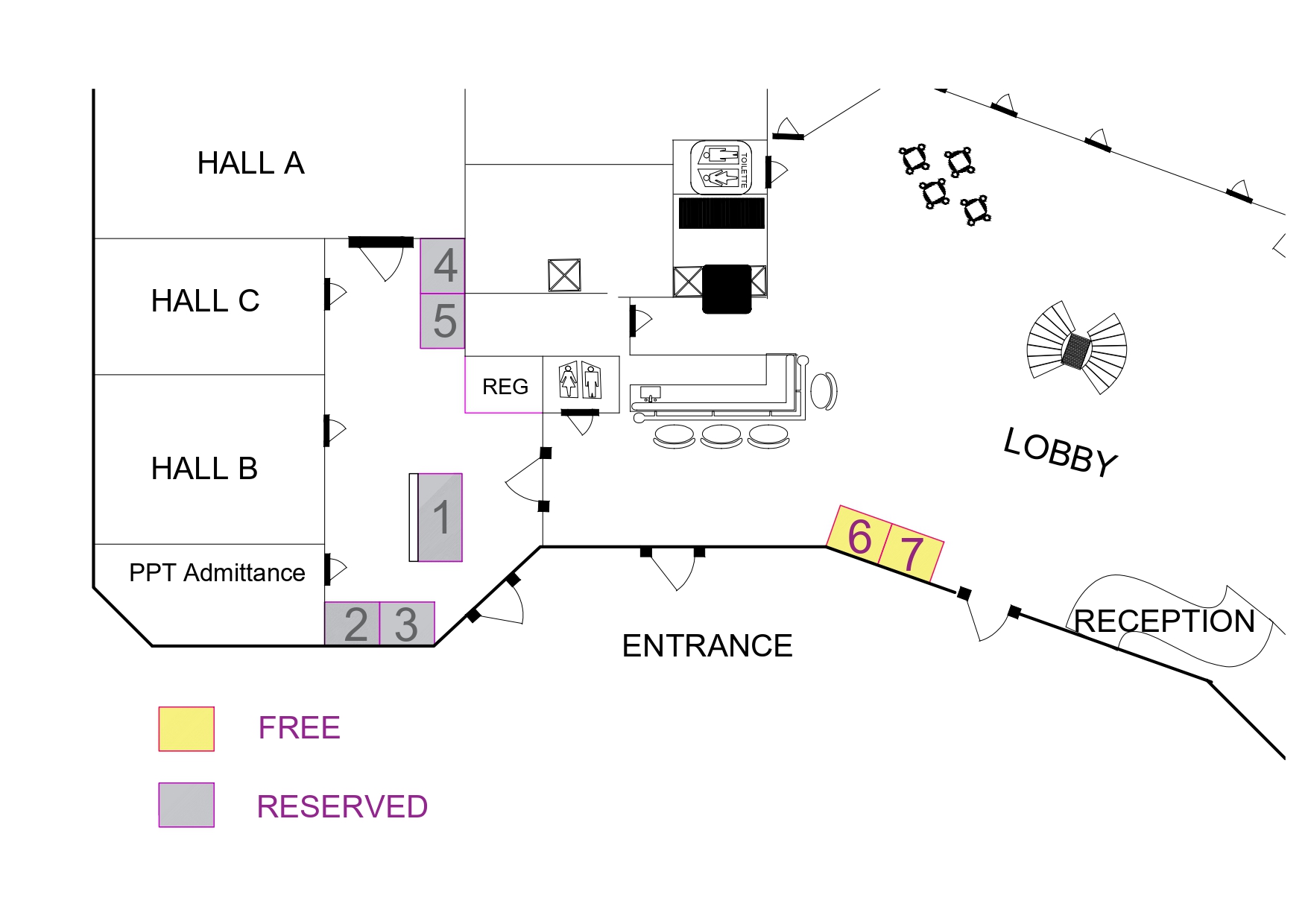 Stand no. Area Price
1 - 5 5m2 1750 Eur
6,7 5m2 1500 Eur
Sponsorship
Companies are invited to become sponsors of CETRA 2022. By choosing one of the sponsor packages in the amounts of EUR 5.000, 3.000 or 2.000 – the company can become a Gold, Silver or Bronze conference sponsor, respectively.
Benefits
Gold
5.000 EUR
Silver
3.000 EUR
Bronze
2.000 EUR
Company logo on all printed matters (proceedings, programme, ...) and on USB covers
✓
✓
✓
Sponsor presentation within conference USB and link to website
✓
✓
✓
Company logo on the CETRA website with links
✓
✓
✓
Promotional material (up to 8pp) within the conference bag
✓
Promotional material (up to 4pp) within the conference bag


✓
Exhibition space
✓

Company presentation within the appropriate conference section

✓


Number of participants at the conference
3
2
1
Donations
Companies are also welcome to make a donation to the conference.
A more detailed information can be obtained by contacting the Conference Secretariat on cetra@grad.hr.